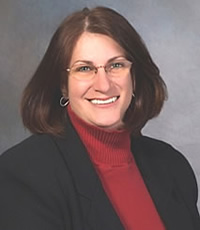 Ms. Costa holds a BSN from Carlow University, and a JD from Duquesne University. She is the founding member of COSTA Law Offices, LLC, a law firm that concentrates in estate planning and administration, elder law, employment law, and general litigation. She is admitted to the Bar of the Supreme Court of the Commonwealth of Pennsylvania and to the Western District of Pennsylvania Federal Court.
While attending Duquesne University School of Law, Ms. Costa was a senior staff member of Duquesne Law Review and earned Cali Certificates of Excellence in Family Law, Criminal Law and Procedure, and Constitutional Criminal Law and Procedure. She was a member of the Health Care Law Society, and Founding member and Treasurer of the Animal Law Society. Ms. Costa placed 4th in the school's Alternative Dispute Resolution Competition in 2001. Attorney Costa has provided Pro Bono Representation of PFA victims through Neighborhood Legal Services.
Attorney Costa is also a registered nurse and has over twenty years experience in clinical health care. She has participated as a member of Sigma Theta Tau Honor Society of Nursing and the Executive Women's Council of Beaver and been a member of Pennsylvania Bar Association, including the following sections: Elder Law, Real Property, Probate and Trust, Young Lawyers' Division, Solo Practice, Commission on Women in the Profession, the Gay and Lesbian Rights, and the Animal Rights Section. She has also been a member of the Allegheny County Bar Association, including: Elder Law Committee, Probate and Trust Council, Women in the Law Division, and the Young Lawyers' Division and the Beaver County Bar Association.
Ms. Costa co-authored "Representing a Client with Diminished Capacity, A Medical Professional's Perspective." Attorney Costa lectured at the National Business Institute education seminar "Estate Planning for Non-Traditional Families" and speaks often to community senior centers. She is published in the American Journal of Nursing and presented at the Pittsburgh Annual Nursing Research Conference.
Ms. Costa has served on the Board of Directors and also acted as interim Director of Keystone Simulation and Education Center, a non-profit organization that provides hands-on computer-simulated education for health care providers. She also served on the Ethics Committee and the Resident Advisory Committee at LIFE Beaver County.